Dennis Lemma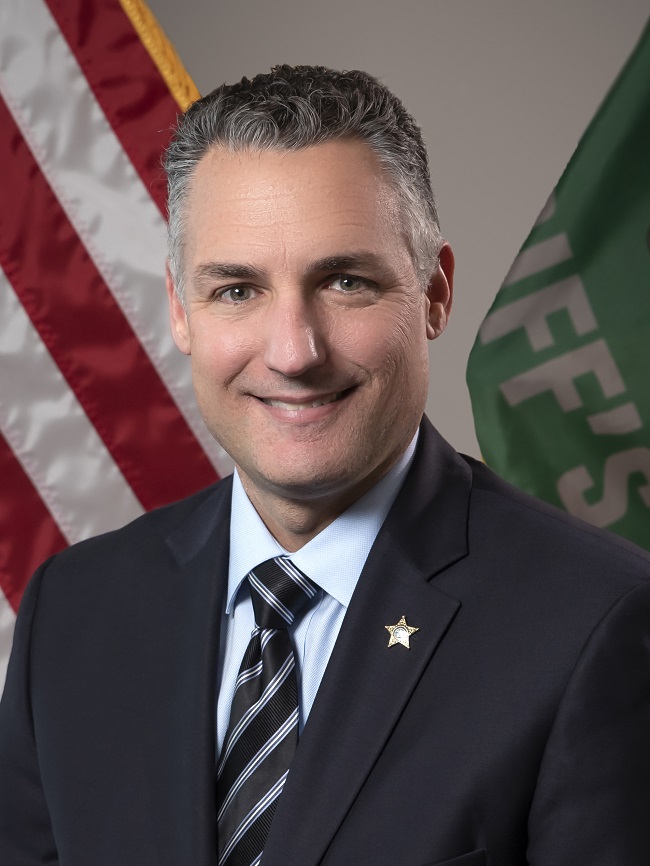 In 2017, Dennis Lemma was elected as Seminole County's 10th Sheriff and was re-elected for a second term in 2020. As the County's chief law enforcement officer, Sheriff Lemma leads a work force of more than 1,400 employees and manages a $170 million budget.

Over the course of 30 years, he has worked in virtually every position within the agency, serving as the Sheriff's Office primary spokesperson and receiving promotions from the ranks of sergeant, lieutenant, captain, major and chief deputy prior to becoming Sheriff.

Sheriff Lemma is dedicated in his efforts to reduce the impact of opioid addiction in our community. In January 2019, Florida Attorney General Ashley Moody named Sheriff Dennis Lemma chair of her Transition Advisory Committee Working Group on Opioid Abuse. He also serves as Chair on First Lady Casey DeSantis' drug abuse and prevention panel.

In June 2020, Sheriff Lemma was elected to the Major County Sheriffs of America Executive Board and in February 2022, had the honor of being sworn in as President. The Major County Sheriffs of America is a professional law enforcement association of the largest elected sheriffs' offices dedicated to preserving the highest integrity in law enforcement. In July 2022, Sheriff Lemma was appointed to serve as Treasurer on the Board for the Florida Sheriffs Association.

Sheriff Lemma is a U.S. Marine Corps veteran and is a graduate of the FBI Academy; he holds a bachelor's degree in criminal justice and master's degree in administrative leadership.
Seminole County Prayer Breakfast
Founded in 1992, the Seminole County Prayer Breakfast has three purposes:
1. To challenge men and women in Seminole County with the claims of Jesus Christ in such a way that they will want to accept Jesus Christ as their personal savior.
2. To have an evangelistic outreach that will impact the government and civic leaders of our cities in a positive way so that they are aware that the Christian community is alive and well in the Seminole County.
3. Provide an opportunity for Christians to be involved thereby working together in a small way, strengthening the Body of Christ in the Seminole County Area.